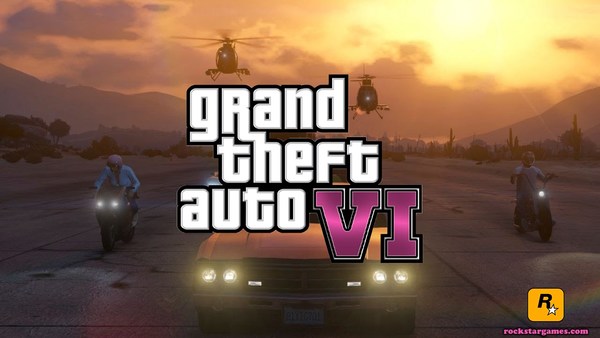 There is an interesting website called Reddit where people can discuss topics based on their interests, submit content to the site such as links, text posts, and images, which are then voted up or down by other members. Of course, there are also discussions about GTA.
Not so long ago a user with a nickname JackOLantern1982 posted on Reddit a very interesting piece of information about GTA 6 (although no official announcement about this game has been made so far). According to him, this information was provided by some former employees of Kotaku and PC Gamer websites, as well as Rockstar Games (developer of GTA titles).
Here is the summary:
GTA 6 has been in development since 2012 (a year before GTA V release). But intense development started in 2015. However, even at that time the team's main focus was on Read Dead Redemption 2.
All divisions of Rockstar Games (yes, there are many of them) take part in GTA 6 development, as well as Red Dead Redemption 2.
GTA 6 code name is Project Americas. Obviously, two Americas, the North and the South. This implies a vast extent of the game world.
There are several locations in the game: Vice City (based on Miami) and some new location based on Rio de Janeiro (Rockstar has experience in modeling South America locations since Max Payne 3). Some story missions will take place in Liberty City (without open world) — sort of Ludendorff which was at the beginning of GTA V.
Also, there was a rumor about Cuba, but this is not confirmed.
GTA 6 gameplay will include realistic and arcade elements. The game will not be as realistic as Red Dead Redemption 2.
Despite many rumors, the protagonist is not female. And he is the only one.
The time period is the 1970s and 1980s (presumably, the first mission starts in the 70s, and then we skip several years into the 80s, like in GTA V).
The protagonist is an uprising drug lord Ricardo (hopefully, not Diaz). At first, Ricardo is a minor drug smuggler from Vice City, who eventually finds connections with major drug lords and gradually develops his own career. That looks a lot like Tommy Vercetti from GTA: Vice City. But who cares. We loved it!
GTA 6 features several cities. There is also a huge prison which is a part of the story (maybe, one of the missions will have a prison break).
GTA 6 story mode consists of chapters, just like Red Dead Redemption 2.
Weather is an important factor as well. You won't need mods to see hurricanes and floods, like in real Miami (no rhyme intended).
Buildings and vehicles change over the eras. Older, rare classic cars get more expensive as the time progresses. Next level of economy.
GTA 6 is heavily inspired by the TV show "Narcos" on Netflix.
Rockstar wants to put a stunning soundtrack of the 70s and 80s in the game, but it is still under discussion (outshining unforgettable soundtracks from GTA: Vice City and GTA: Vice City Stories is a challenge).
Young Martin Madrazo will appear in GTA 6 along with his father, who was a major drug lord at the time. You will do some jobs for the Madrazo family, e.g., raids on other gangs.
Creating a drug empire will resemble GTA: Vice City Stories, but will be much larger and harder.
The protagonist will be able to carry only a limited number of weapons, rather than a huge arsenal in his pockets. A similar thing appeared in Red Dead Redemption 2 and Max Payne 3.
Your personal vehicles will be something like saddle bags in Red Dead Redemption 2. You can keep your weapons and armor in the trunk. Remember L.A. Noir? By the way, after putting on a body armor, it is now visible on the protagonist.
Get used to reading subtitles. Many characters speak their own languages. If you are in South America, don't expect everyone to speak English. The same was in Max Payne 3. You can hear several languages in Vice City, but English is still dominant there.
GTA 6 will raise the topics of HIV and the migration crisis — current issues at the time. There will also be a peculiar version of Fidel Castro.
Unfortunately, GTA 6 will not be released for PS4 and Xbox One. This is a project for next gen consoles. But since PS5 is only to be released at the end of 2020, it is obvious that we might not expect GTA 6 in 2020.
Rockstar is now focused on GTA 6 and some other project. Probably, Bully 2.
Currently, GTA 6 is in the pre-alpha stage, so location names, character names, and other details may change.
There is still no indicative release date.
This post was quickly removed from Reddit (if it's fake then why?). Fortunately, someone managed to save a screenshot.

Of course, the information provided is not verified. Nevertheless, it seems fully plausible. But judge it for yourself.